Computer Literacy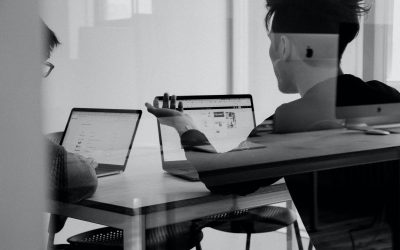 Computer Literacy
Computer literacy is defined as the knowledge and ability to use computers and related technology efficiently, with skill levels ranging from elementary use to computer programming and advanced problem solving
What is computer literacy?
Computer literacy means you know how to use a computer to perform basic tasks such as operating the basic software systems, platforms and other computer programs commonly used in the workplace. The term is always evolving based on the latest improvements in computer technology.
Why is computer literacy important?
There are a number of reasons its important to have a basic understanding of computers:
Computers are everywhere. Almost every workplace requires computers to complete at least a small portion of daily tasks.

Foundational value. Having a foundational understanding of computers makes it easier to learn more advanced concepts and programs, as needed by a company. This results in less time spent by supervisors in training employees in company software and platform applications.

Efficiency and productivity. Computer literacy helps enhance efficiency, workflow and overall experience within the workplace. Employees can produce more in a shorter amount of time, freeing up resources to do more.

Streamlined communication. Being computer literate may also make it easier to work with customers or clients because it streamlines communication. Employees can easily connect with clients via email to share documents and important resources.
Examples of computer literacy skills
Preferred computer literacy skills can often vary depending on your workplace and role. Some companies may expect you to operate a computer during the entire day, while others may require less computer usage. Here are some examples of computer literacy skills that may be used in your workplace:
Basic computer skills
If it's your first experience in an office role and you haven't worked with technology in the past, start with basic computer skills. This may include typing, powering a computer on and off, learning keyboard commands and knowing how to connect and disconnect your computer. Educating yourself on these basic computer skills can prepare you for hands-on computer demands in the workplace.
Social media and search engines
Most companies' marketing departments use social media to post updates about their company, services and that of their clients. You may be asked to help your company build awareness through liking, sharing or commenting on its social campaigns. Knowledge of using social media is important. Social media can also help you better connect with industry leaders and experts to build your professional network.
Even more crucial to your workplace value is your ability to search for information online. In most work environments, you'll find that you have questions that can be answered quickly by entering them in a search engine. Learning how to search for specific subjects can help enhance your knowledge of well, everything. More specifically, it can keep you apprised of your industry and applicable trending topics.
Microsoft Office or GSuite
Depending on your role, supervisors and team members may expect you to type memos, build reports, track data or give presentations. You can complete these tasks using Microsoft Office or GSuite programs. Here are the common programs and how you can use them in the office:
Microsoft PowerPoint or Google Slides: If your position requires presenting ideas or strategies, you will likely be expected to present on a slideshow. A computer literate employee will know how to upload images and text to slides, create graphs or charts and transition each slide from one to the next.

Microsoft Word or Google Docs: If you hold a basic office position, you will likely need to type memos or project plans. You can complete this using Microsoft Word or Google Docs. You'll use basic typing skills to use this program. Saving, attaching and sending files is often associated with using this platform as well.

Microsoft Excel or Google Sheets: If your position involves tracking or analyzing data, you will need to use spreadsheets. Using a Microsoft Excel spreadsheet can vary from basic number inputting to complex formulas. Practicing and researching different formulas may help accurately track your data in Excel.
Email and other communication programs
Communication is a vital part of most workplaces. In most office environments today, employees relay information through in-person discussions, as well as through email and online messaging platforms. A computer literate professional should know popular email platforms (such as Gmail and Outlook) and be familiar with online messaging systems (Slack).
Payroll systems
In many workplaces, payroll has gone digital. This means employee hours and payment documents are stored online. With the assistance of your HR manager, you may need to learn how to access this payroll system to retrieve necessary documents, clock in and out of shifts, and set up direct deposit payments.
Networking diagnosis and troubleshooting
In an office environment, issues can often occur with your computer that don't always require a call to IT. With basic computer literacy skills, you can diagnose and fix simple computer issues on your own. For example, if your computer is showing network or connection errors, you may need to find your IP address, verify you're connected to the network and attempt to reconnect.
Course Features
Lectures

8

Quizzes

0

Skill level

All levels

Language

English

Students

209

Assessments

Yes